Admission Processing for Japan Study Visa
Some of the Common Questions answered in this Article:
1. Who is eligible to apply for Japan Study Visa?
2. What are the requirements?
3. Why is it advised to go to Japan on a student visa first and not a work visa directly?
4. What are the steps for foreigners to reach permanent work in Japan?
5. What is the best time to apply?
6. What are the Dos and Don'ts while applying for Japan Study Visa?
Answers are very important to understand before applying for Japan Study Visa:
Usually, the visa for student processing for a Japanese language course in Japan takes around 6 months for the whole procedure starting from:
Interview with school

Documents verification

Forms filling

Translation of academic documents

Purpose of Study writing in both languages

Guarantor verification

Bank statement verification

Translation of bank documents

ID Number generation

COE issuance

Visa application and Tickets confirmation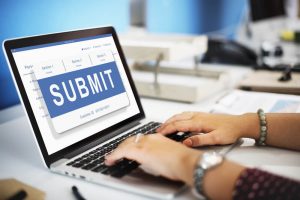 This procedure starts with sending out applications to Japanese universities and being accepted by them, after the interview, including a number of visa-related documents approval. Also required is regular coordination with the processing school and the Japanese embassy in your country.
Also, See How to apply for Japan Study Visa
There are many other points which the student applicant must be careful about, like:
Spelling and Dates in forms filled should not mismatch with your original document

Your purpose of the study should match your future vision and with past experience or education

Your interview answers should match your form information

Your ability of Japanese language till basic study of at least 150 hrs

While applying for the Japan visa you should be prepared with basic Japanese cultural information

Well preparation of the reasons, like why is not your education ample enough to be able to study in Japan, or why not the amount in your guarantor bank is not enough that shows he is capable enough to sponsor you for the whole tenure, or what about the recommendation letter, that Japanese embassy is particular about.
Also, See Japanese language Study for Visa
There are mostly two intakes by the Japanese education system:
For most Japanese schools in Japan, intake is in April and October only

Some schools often have starting dates in January and July as well, but they don't offer the cheap courses

One more important point to keep in mind is how you can justify your date of admission to the immigration office

That means it should match with your current education and your future goal
For long term courses on a student visa:
You need to apply approximately 6 months in advance to most language schools due to the lengthy visa application procedure.

If you want to study in Senmon-Gakko or Technical course in Japan you will usually need to take a Japanese language exam to show that you can fulfill their requirements.

The fee is higher as compared to language study in Japan through a Senmon-Gakko and it usually demands N2 with particular experience in the field you are going to apply for

It is therefore recommended better to apply for 1-year programs like Japanese language study in Japan before proceeding to a long-term particular field college in Japan.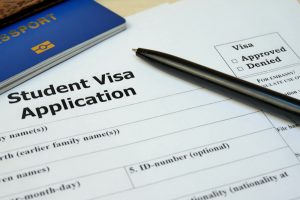 Why is it advised to go to Japan on a student visa first and not a work visa directly?
There are a few reasons we can guide you to take the study visa path first.
1 It is safe: It is more likely that you get a Japanese student Visa compared to Japan work visa. Reason why?
The company may or may not directly hire you in Japan if you don't have experience of Living in Japan

Japanese immigration is very strict for those companies as well who are hiring resources from foreign countries on a sole ability basis.

You may take time justifying your abilities to Visa authorities and to Japanese companies which lead you to demotivation of leaving the process. You need at least JLPT N2
2. It is cost-effective: It may seem that we will earn in Japan and how can it be cost-effective when we choose to study in Japan first and then choose to work in Japan? However, the secret is, in your initial stages you can always start with a Part-time Job in Japan and earn your living while learning the Japanese language without getting money from your Home-country. While in case of finding a full-time job in Japan you have to first invest in your first month and that can be more expensive than you have planned.
3. It is Easy:  JLPT N5 cleared can apply for Japan Study Visa. You don't need to gather any extra type of skills or experience in the Japanese language field. Always you can take up a Part-time Job in Japan or full-time Job in Japan once you have spent few time in Japan.
4. It's feasible: Once you have the complete knowledge of living and spending money in Japan, Now you can adjust to the ever-changing environment in Japan and the information you provide to your Japanese hirer will quickly ensure that you are well versed in the Japanese language as well as the culture of Japan with Japanese business mannerisms
Dos and Don'ts in case of applying for Japan Study Visa:
Don't ever boast about your guarantor's income. Immigration is very strict in case of proof of income.

Don't try to cover up information in a hurry that you don't know. Always keep a record of your whole present  and history because every single information you provide must have a document.

Don't think that if you have a visa of any other country, they will give you a visa for Japan too.

Your purpose of study be it in written form or in a verbal interview, should have all the valid reasons

Do make a checklist of all the documents in case of sending the set of photocopies to Japan

Your photographs should not be older than 1 month

No cutting or conceal inking on the forms filled.
There are many relevant videos on our YouTube Channel "Nihongomax".
Don't forget to check them out.